Title: Noelle
Publisher: Convergent Books
Publish Date: October 24, 2017
ISBN:978-1524761196
Source: Blogging For Books
Pages: 288
Rating: 5 Stars
Purchase: Amazon~BN~ChristianBooks

About The Book

From the New York Times bestselling author of A Dog Named Christmas comes this heartwarming Christmas story about the power of family and the strength and love that comes from our pets.

In this fourth installment of the poignant stories of the McCray family and their lovable canines in rural Kansas, matriarch Mary Ann McCray is determined to shake up Christmas by accepting the role as Crossing Trail's first woman Santa Claus. Mary Ann, always a bit of a rebel, is looking to offer a more progressive voice in the staunchly conservative town at Christmastime and has a few ideas up her red velvet sleeves.
My Thoughts
As a lover of Christmas, I became a fan of Greg Kincaid's work way back when I read A Dog Named Christmas. There is just something about the beautiful Holiday and a lovable pup to cheer you up on any day. So, when I saw that Noelle was releasing, I got super excited, and it was with a great reason! Noelle stole my heart in every way.
This sweet book brings us back to the McCray family, and all that entails. We get introduced to the newest canine love, Noelle. I absolutely loved her sweet pup soul. Especially now, with my dad having got our newest addition to our family, a mini dachshund named Bixby. There is just something about the love a furever friend that makes any holiday a special one.
This book is full of sweet characters, lovable pups and ups and downs of the issues that come with disabilities. But, with a love of God and canine friends, Kincaid's trademark talent shines through his work. I loved every bit of this page turning, laugh out loud and often emotion-triggering story. This is a 5 star book you don't want to miss this holiday season! Bravo, Mr. Kincaid! Bravo!
*I received a complimentary copy of this book from Blogging For Books and was under no obligation to post a review, positive or negative.*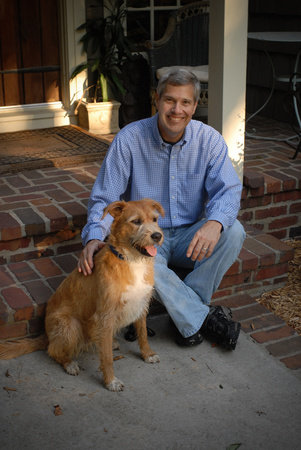 About The Author
GREG KINCAID, when not writing, is a practicing lawyer, specializing in divorce and family law mediation. He lives on a farm in eastern Kansas with his wife, three horses, two dogs, and two cats.